Drake P3 - Behavioural Assessments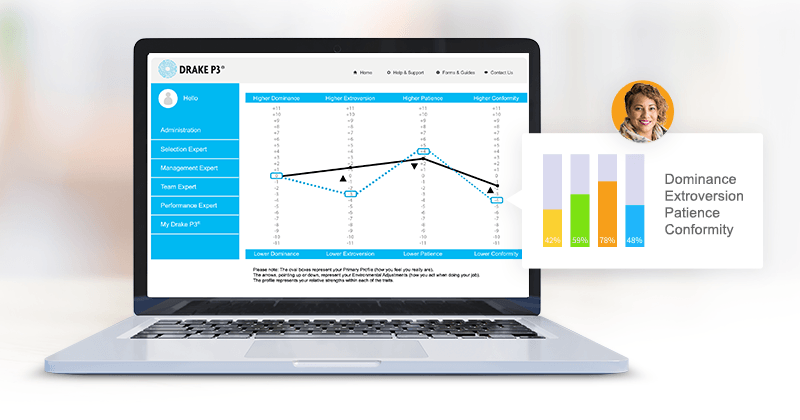 Get the right personality fit for your team and increase performance, productivity, and profitability

Take the guesswork out of predicting performance and behavioral compatibility with the job
A key challenge during recruitment is differentiating between candidates who do well in interviews from candidates who will do well in the actual position. To hire, and then develop and retain the best, you need tools that enable you to better understand your workforce. 
What's Drake P3?
The Drake P3® behavioral assessment solution uses objective, scientifically-based data to highlight traits, communication, and motivational needs that predict workplace performance. The assessment allows you to get to know people better, faster. The Drake P3® assessment will help you identify behaviors, styles, and preferences of individuals that fit your culture, business environment and the job at hand.
Drake P3 Benefits:
Saves time and money by improving recruitment & reducing staff turnover.
Takes only 10-15 minutes to complete.
Enhances team culture & communication.
Available in French & English.
To date, Drake P3 has been used by over 580,000 individuals globally. It has been rated as 90% accurate by 96% of users.
---
Powerfully Accurate
Drake P3® is one of the most advanced personality assessment technologies available today. Our system generates accurate, insightful, and easy-to-understand reports that have immediate practical value in any business environment. On an ongoing basis, Drake P3 will evaluate all available research on behavioral assessment, leveraging expert opinions, and, if necessary, enhance the design and/or research support for use of the Drake P3 in employment settings.
---
Discover our complete talent acquisitions, development and retaining solutions with our brochures below:
---
Buy Drake P3 today