IT & Engineering Recruitment
About Us 
Huntel Global is the boutique IT and Engineering recruitment arm of Drake International that offers a unique and unparalleled approach that goes beyond that of our competitors. Our consultants are true recruitment specialists and trusted advisors to our clients in specific niche areas. We hire our consultants directly from the industries in which we specialize or we train our consultants under the supervision of a Practice Leader for a specialized domain. This permits each consultant to acquire a deep understanding of their domain, while building and nurturing both client and candidate relationships.
Specialization 
Huntel Global is a dedicated provider of specialized information technology talent in the Canadian market.
Our core disciplines are:

Data and Analytics
Data Scientists
Business Intelligence Professionals
Database Administrators
Business Analysts
Project/Program Managers
Data Integration
Migration Specialists
ETL Developers
Data Solutions Architects

Digital & Mobile
IOS/Android Development
Application Designers/Developers
Interface Designers
UX Analysts/Designers/Developers
UI Analysts/Designers/Developers
Digital Project Managers
Business System Analysts
Programming and Web Development
Big Data Analytics
Product Management
Information Architects
Front End/Back End Development
Full Stack Developers
SEO/Social Media/Marketing

Robotics and Automation
Software Engineers
Design Engineers
Mechatronics Engineering
Software Developers
Machine Learning Specialists
Robot Programmers
Project Managers
Automation Developers
Automation Designers
Automation Architects
Automation Strategists
Robotics Automation Systems
Robotic Integration
Robotic Process Automation

Security
Cybersecurity Engineers / Architects
Information Security Architects
Incidence Response
Project/Program Managers
Business System Analysts
Vulnerability Assessment
Penetration Testing
Application Security
Network Security
Encryption
Malware
Compliance Governance Risk
We leverage our networks, ongoing market research and customer service focus to deliver valued outcomes to our clients. As specialists, we understand the complexity of these sectors and will empower our in-depth knowledge of each practice area and apply a creative and dynamic approach to the recruitment process. Our team of consultants handle a broad spectrum of roles ranging from intermediate to executive levels, for permanent and contract engagements, resulting in a fitting solution for each candidate and client. 
Our aim is to continue to develop a working partnership based on our core values of honesty, transparency and respect for both clients and candidates. "A working partnership" is not a hollow phrase to us. Huntel Global's business partnership will be a clear reflection of our commitment to delivering exceptional recruitment and HR solutions.
Methodology 
Huntel Global has developed the following approach to our recruitment activities ensuring every candidate is a suitable match for the technical and behavioural demands of the talent acquisition lifecycle. Our selection process is based on a structured and systematic approach, which is proactive and target oriented.
12 steps to selection success
Sourcing top talent is not a matter of good luck. It's a matter of consistently applying an effective hiring process.
Step 1. Evaluate your needs Create a job specification and evaluate your working environment
Step 2. Job profileFormulate a detailed job description
Step 3. Top performer profileUncover the skills, knowledge, and behaviours of successful individuals in similar roles within your organization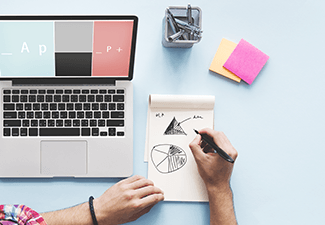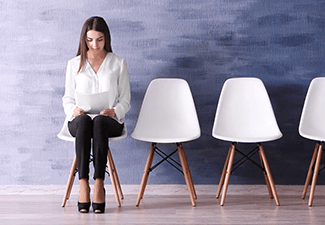 Step 4. Candidate sourcingSource candidates through our internal national and global talent pools, traditional media, social media, networking, and our specialist referral network
Step 5. ScreenPre-qualify candidates to develop a shortlist of top performers
Step 6. Interview
Develop behavioural interview questions to distinguish top performers from counterfeit candidates
Step 7. Assess skillsValidate the candidate's background with ability, aptitude, and occupational skills testing, in addition to desktop applications testing (if required)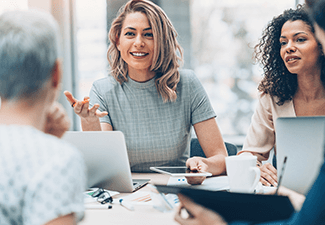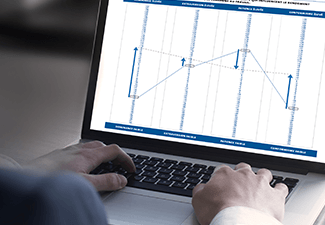 Step 8. Drake P3® assessment
Conduct a personality assessment of the candidates to understand their personal strengths, leadership style, decision-making style, energy level, motivational needs and stress levels
Step 9. Reference and background checksVerify employment history and background, including criminal and credit checks
Step 10. Final shortlist of candidatesPresentation of our top performer candidates and consultation on final selection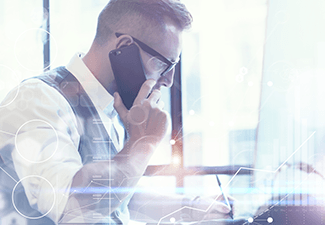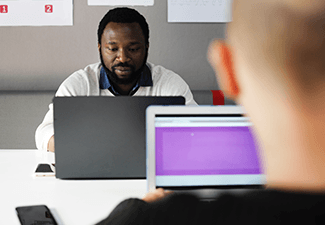 Step 11. Offer negotiationAssist with offer presentation and negotiation
Step 12. After placement serviceProvide assistance and advice by monitoring new employee's progress during trial period, boosting performance and aiding in retention
---
For further information about our business and HR Solutions, contact us today:
416 216 1139
Talent Management Solutions